Be Empowered to Greatness
Committed to enriching people through education, leadership, positive identity, and identifying people who, through tenacity and determination, have accomplished greatness and can be catalysts for others to follow.
Our sustainable and holistic interventions in Health, Livelihood, Education and Disaster Relief & Resilience, provide innovative solutions to deep-rooted development problems
Empower Africa Initiative showcases people who have done positively beyond the odds for the world and people whom by their own tenacity and determination have accomplished something or can be catalyst for others to follow. Dr. Princess Halliday and team travel across the globe and bring to bare, world leaders, global players, entrepreneurs, movie star and ordinary people doing extra ordinary things.
The Empower Africa Initiative aims to contribute positively to individuals' mindset and spur leaders to do the extraordinary. EAI develops leaders who will lead authentically. We have mentored over 3000 youths and helped to provide schools supplies to foster learning and development.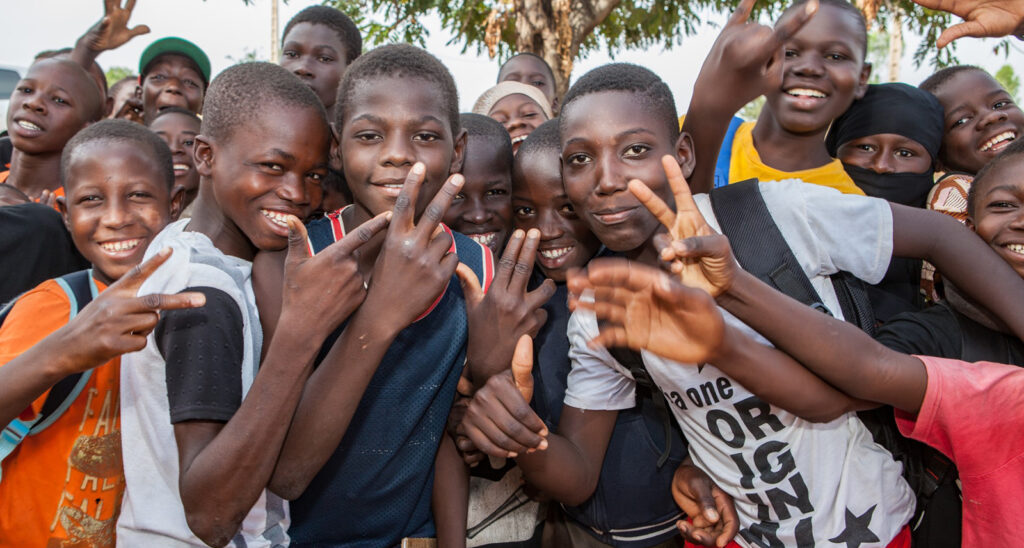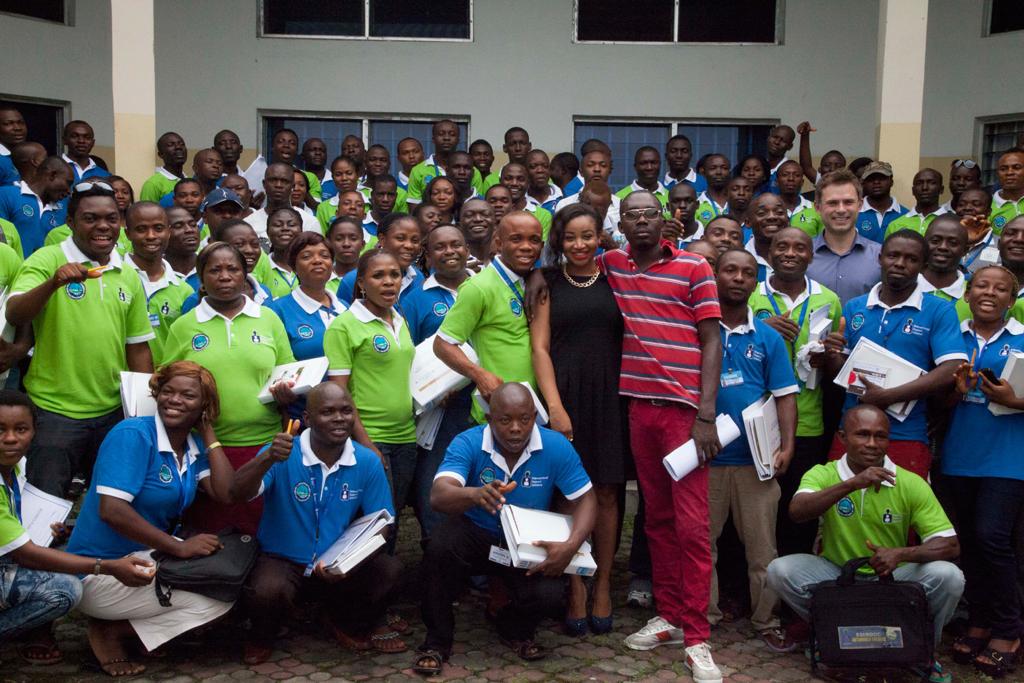 Dr. Princess Halliday Ph.D. is an authentic young lady who leads with high Emotional Intelligence-A voice to reckon with. Having accomplished so much at such a young age, Princess Halliday makes us believe that you can be young, pretty, intelligent, and still do things the right way. She has one on one conversations with Presidents, presidential candidates, Governors, Great leaders, celebrities and ordinary people doing extraordinary things.
Princess Halliday speaks three different languages besides English. She is fluent in Hindi, Some French, and Arabic.  She is from the Halliday Awusa "King Halliday" House of Grand Bonny Kingdom, making her a Princess by birth.With over 18 years of professional experience, Princess Halliday has been a guest lecturer on ethics and leadership to master's degree professionals at California State University Northridge.
She is an internationally recognized leadership consultant and multiple award-winning extraordinary speaker. She has spoken in various international platforms on Power and Leadership. Having exercised her expertise in high-risk domestic and international situations; global conflict and terrorist incidents; diplomacy; and business, she is determined to change the culture of leadership for men, women, boys, and girls. Dr. Princess Halliday developed and presented lectures to the U.S Army base Virginia on "emotional intelligence, leadership and service members transitioning from the military". This was accepted and integrated into the system to help army officers and families during their transition to civilian life.
Dr. Princess Halliday keeps accomplishing the extraordinary, she teaches men and women, Diversity, Inclusion, Power, and Leadership at various sectors with the mission to bring gender balance across all sectors.At age 3, she became a radio talk show host, inspiring and motivating kids on a positive lifestyle. She has a wide range of experience in corporate leadership, strategy, and motivational speaking. From the age of 14, she has held leadership positions and became a strategy and business consultant for notable oil and gas, manufacturing, and financial services companies. On the day of her first-degree graduation, Dr. Princess Halliday was hired straight out of college as a leadership and strategy executive. She further spearheaded the first-ever Standard World Class Facility Security Systems for SHELL Nigeria.
Dr. Princess Halliday is a petroleum engineer, international business consultant, entrepreneur of several international businesses and executive producer and host of the" Empower Africa Initiative – Princess Halliday Show", At age nineteen, she first birthed EAI which was then in its's first season, completely in exclusivity with MNET Africa and syndicated in 48 countries globally through the MNET platform. Dr. Princess Halliday's passion for showcasing positivity and her uncanny ability to lead authentically with emotional intelligence and communicate with empathy has solidified her as one of the young female authentic voice in the world. Over the years, Dr. Princess Halliday has interviewed Presidential candidates, World leaders, Movie stars, Governors, Senators, Ordinary people doing extraordinary things, and more.
Most recently she hosted Commonwealth London consisting of 54 Commonwealth countries and helped raised funds for commonwealth charity.In 2014, Dr. Princess Halliday along with women of the state visited Morocco for the world leaders' summit/Crans Montana female leadership forum in Rabat Morocco where she met the President of Malta, President Marie Louise Coleiro Preca- the youngest female to assume the office of the President, and her Chief of Staff Mr. John Camilleri.
Dr. Princess Halliday consistently notes that research has shown that women are still underrepresented in leadership positions and she is determined to help change this narrative where young women are rarely seen at the table.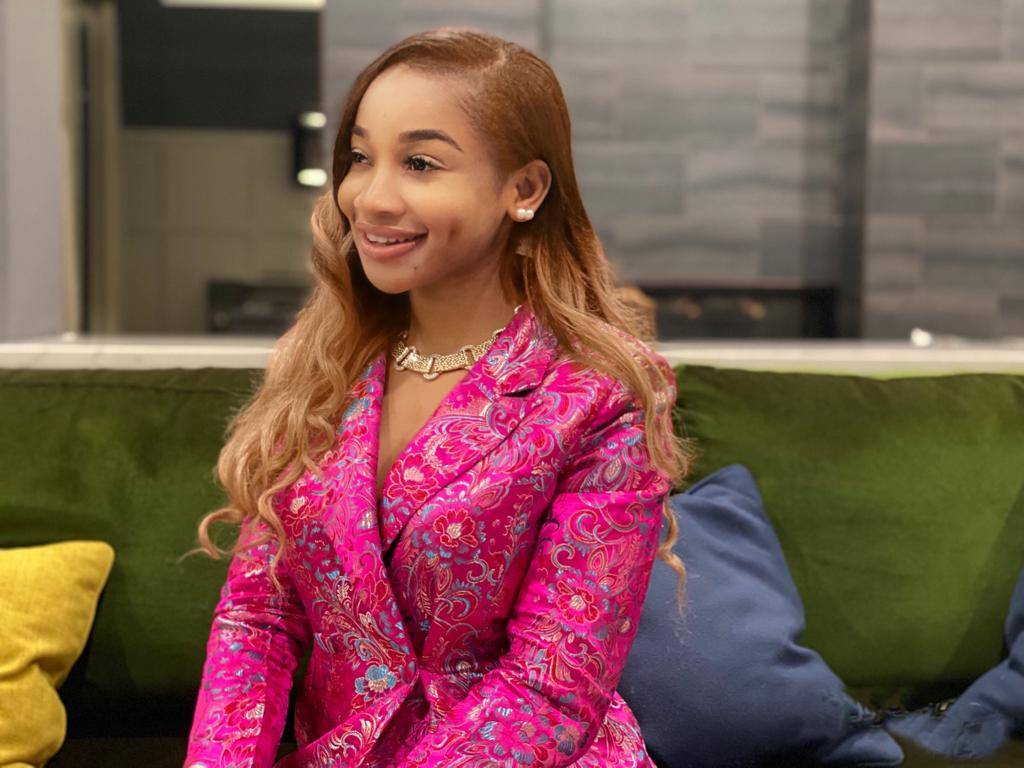 "For a very long time, women have been underrepresented in elite leadership roles with a mindset that systematically underestimates their own abilities. To see these phenomenal women doing extraordinarily in significant leadership positions and going beyond the perceived leadership labyrinth is Laudable" 
Dr. Princess Halliday, Ph.D.
In July 2016, Empower Africa Initiative alongside Dr. Princess Halliday designed the empowered merchandise theme "Empowered". Designed to help prepare and guide men and women to their own Empowered parity. Portions of proceeds from this design go towards helping the underprivileged in Africa. The sales have garnered support from several celebrities and people of note.Dr. Princess Halliday revealed during her speech at the women in power forum in Beverly Hills California 90210 that the sole reason EAI was created is showing positivity to the world and generating revolutionary leaders, keeping in mind that people are more likely to try to tackle difficult challenges when they see others whom they respect doing so. The graceful, multifaceted leadership consultant and television talk show host received her Ph.D. in Organizational Leadership from Liberty University, Lynchburg Virginia, Masters in Leadership from Woodbury University, Burbank California,  bachelor's in Petroleum Engineering from the University of Benin, Executive Leadership Certificate for post-graduate professionals in communication from Harvard University, Executive Graduate Certification in International Business from the School of Business Virginia Commonwealth University She is a certified Human Research Participant.
Dr. Princess Halliday is determined to make a difference in the lives she touches that stretches further than ordinary boundaries—a true testament to reaching for the stars!Dr. Princess Halliday graduated with honors in her Ph.D., She is a member of the 
International Honor Society in Education- United States
Dr. Princess Halliday will forever be acknowledged as a young innovator through the landmarks she is making, becoming the first Nigerian to accomplish a degree in leadership and really understanding what it means to lead authentically. In line with other prestigious qualifications she has garnered, breaking the stereotyped understanding of leadership has become her core as she progressively implements the extraordinary.
She is determined to redefine leadership.
Dr. Princess Halliday is committed to ensuring men and women are authentically educated, young girls receive the educational opportunity, leadership development and mentoring support necessary to become the new generation of female leaders across the continent of Africa as she strives to EMPOWER GIRLS to become influential leaders and decision-makers who will lead authentically.
Over the years, Dr. Princess Halliday has acted as a Corporate advisor to government institutions, international business advisors across America, Europe, and Africa. As a leadership and strategy expert, Dr. Princess Halliday currently spearheads the World Leaders Forum & Honors slated to hold in February 2018 in Washington DC with the aim of discussing, creating a road map, and building the economy. Our Team members ,
Our passion for empowering and embracing positivity helps others to affect their lives in a positive way. Our diverse global team and contributors work toward making the world a better place.